Based on the 2021 World Factbook …
The Average American Will ONLY Reach 80…
Except Residents In Loma Linda, California
(They're 10 times more likely to live past 100)
Let me ask you this…
What if 'getting old' was a choice?
What if adding 10 years of life expectancy was as easy as making a few simple changes to your daily routine?
And what if enjoying a LONG healthy life (without perfect genes) was possible and achievable by almost anyone?
Now before you shake your head in disbelief…
Let me introduce you to…
THREE Ordinary People… Doing The Extraordinary!
This is Marge Jetton. She still drives her own car. Still pumps her own gas. And still buys her own groceries even though she's 100 years old...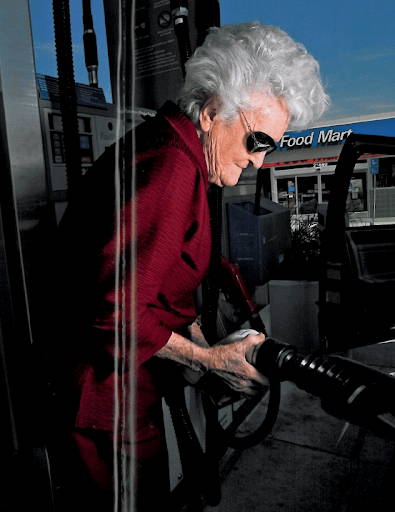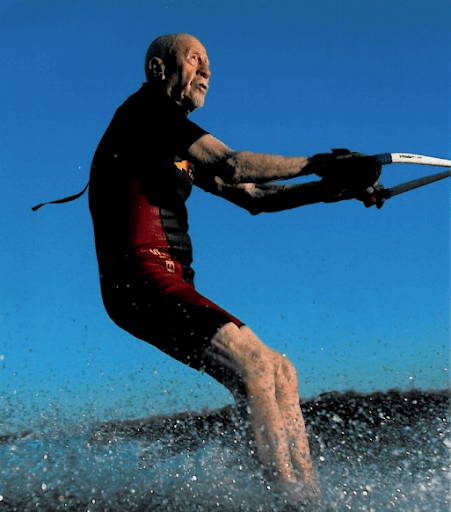 This is Frank Shearer. He still goes water skiing (barefoot). Still loves the outdoors. And still loves feeling like a kid, even though he's also 100 years old.
Meet 89-year-old Kame Ogido, who still enjoys full mobility in her hips, knees, and feet. Who still harvests Japanese seaweed... crouched over - for hours - with her bare hands…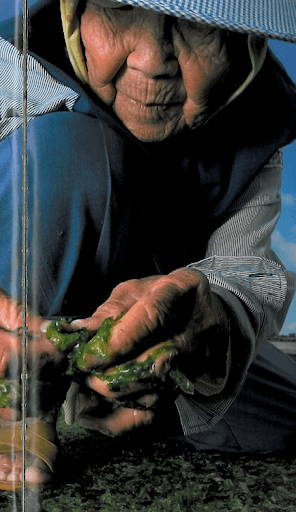 Why Are THESE People Living So Long…
When Most People Struggle To Reach 65?
This is exactly what journalists for National Geographic wanted to know.
So they called up the U.S. National Institute of Aging…
Build a team of population experts…
And started circling the globe, trying to find the secret to living a longer life.
And what they found shocked the entire health community.
People are living way into their 90s and beyond in 5 specific hot spots called…
Now what surprised researchers the most... Was the location of these specific longevity zones.
See, they were sprawled all across the globe.
Which meant one thing.
It wasn't a rare mix of genes…
It wasn't a strange diet…
And it wasn't something found in the soil turning ordinary people into centenarians.
In fact, the ultimate longevity secret is probably NOT what you're thinking...
Living A Long Happy Life Comes Down
To SEVEN Key Principles
Let me be clear...
One of the key principles IS making a few simple changes to your diet.
But don't worry… This doesn't mean being miserable.
In fact, take a moment and close your eyes.
Imagine waking up tomorrow…
Fully refreshed…
Happy about life...
And knowing the odds of living 10 (or more) years were in your favor.
Wouldn't it feel amazing to know that even at 50… 60… or even 70 years of age there was plenty of time left to enjoy life?
Of course.
And not only would you feel blessed each day…
Your self-confidence would climb higher.
You'd feel proud of yourself everytime you look in the mirror.
You'd cherish the little moments in life more and more.
Heck, maybe you'd even pick up a new hobby.
That's why we're excited to share a special report called…
Live Long And Master Aging
If you've ever wanted to know why some people live to be 100…
And more importantly, the changes that can improve your odds of living 10… 20… or even 30 years longer than the average life expectancy…
Look no further.
We've extracted the 7 (proven) longevity principles uncovered by the National Geographic research team…
And boiled them down into simple action steps you implement starting today.
For example, you'll discover…
Where the 5 blue zones are located and the shocking life expectancy of each village…
The Central American country, where men are 7 times more likely to become a centenarian after the age of 65…
3 foods you should be consuming daily for near-perfect cardiovascular health...
Why inhabitants of 'blue zones' rarely experience bone fractures, even in their 80s and 90s. This goes against the advice of most doctors…
The exercise known to boost longevity that doesn't require lifting weight, jogging, or stepping foot into the gym…
How to avoid age-related weight gain by changing how the body digests food at night…
Who you should spend most of your time with if you want to increase chances of living up to 50% longer…
The 3 'mind hacks' helping kids live up to 10% longer (Hint: it's not less fast food, TV or video games)...
And much, much more…
You only live once.
Why not make YOUR LIFE an inspiration?
Follow the longevity principles of the people actually living the longest, happiest life on the planet.
Get started today.
Enter your name and email into the form below.
And we'll send your private download link.